product design, user research
january 2018 – march 2018
adobe illustrator, adobe photoshop, solidworks, keyshot
Most of the problems white cane users encounter daily are due to the inconvenience of carrying a long cane. Eye enhances the functionality of the traditional white cane and removes the limitations that affect a large user group.
This project received an award at the LA Regional Xingshi Cup 2018, which allowed me to travel to LA and Guangzhou in order to present my concept to potential business partners and manufacturers.
For many white cane users, having to carry a white cane with them is actually very inconvenient, as most spaces are not designed with visually impaired accessibility in mind.
According to user interviews, visually impaired users usually get their cane stuck with passerby, furniture, or fences.
How might we improve the experience of the visually impaired community when using a white cane?
A smart device that offers the same functionality as the traditional white cane, while removing the inconvenience of carrying a long cane.
After interviewing visually impaired users, I grasped a better insight on their needs and pain points.
among interviewees, the main pain point seemed to be carrying an awkwardly sized cane everywhere.
understanding of surroundings
most users felt uncomfortable when not being able to fully comprehend their environment.
Once it became clear that the major pain point was interacting with the environment. I started ideating on solutions that remove the need for a cane and improve the user's understanding of their surroundings.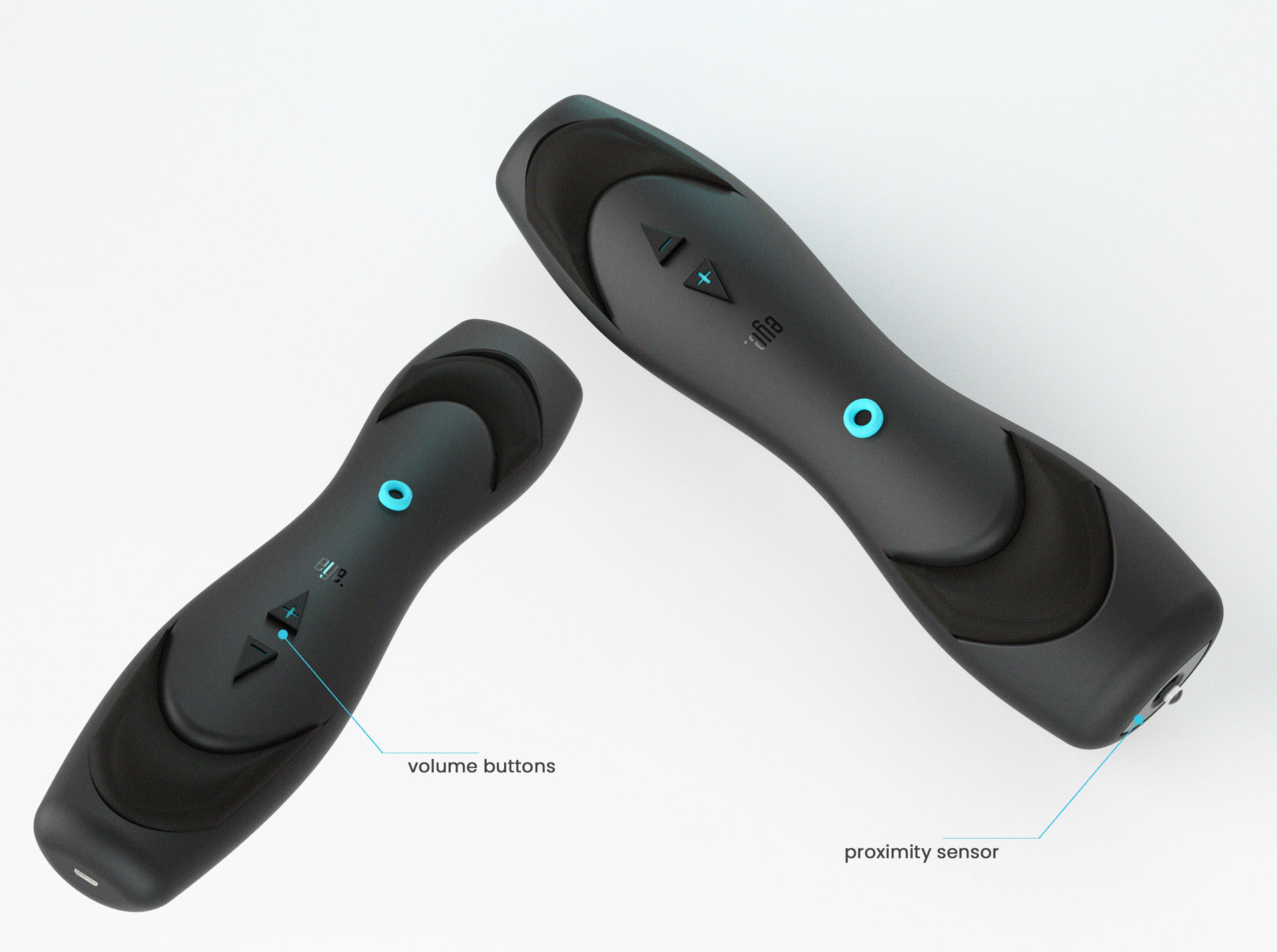 Eye has a 6-foot  detection radius that alerts users using vibrations and noise of any obstacle within range.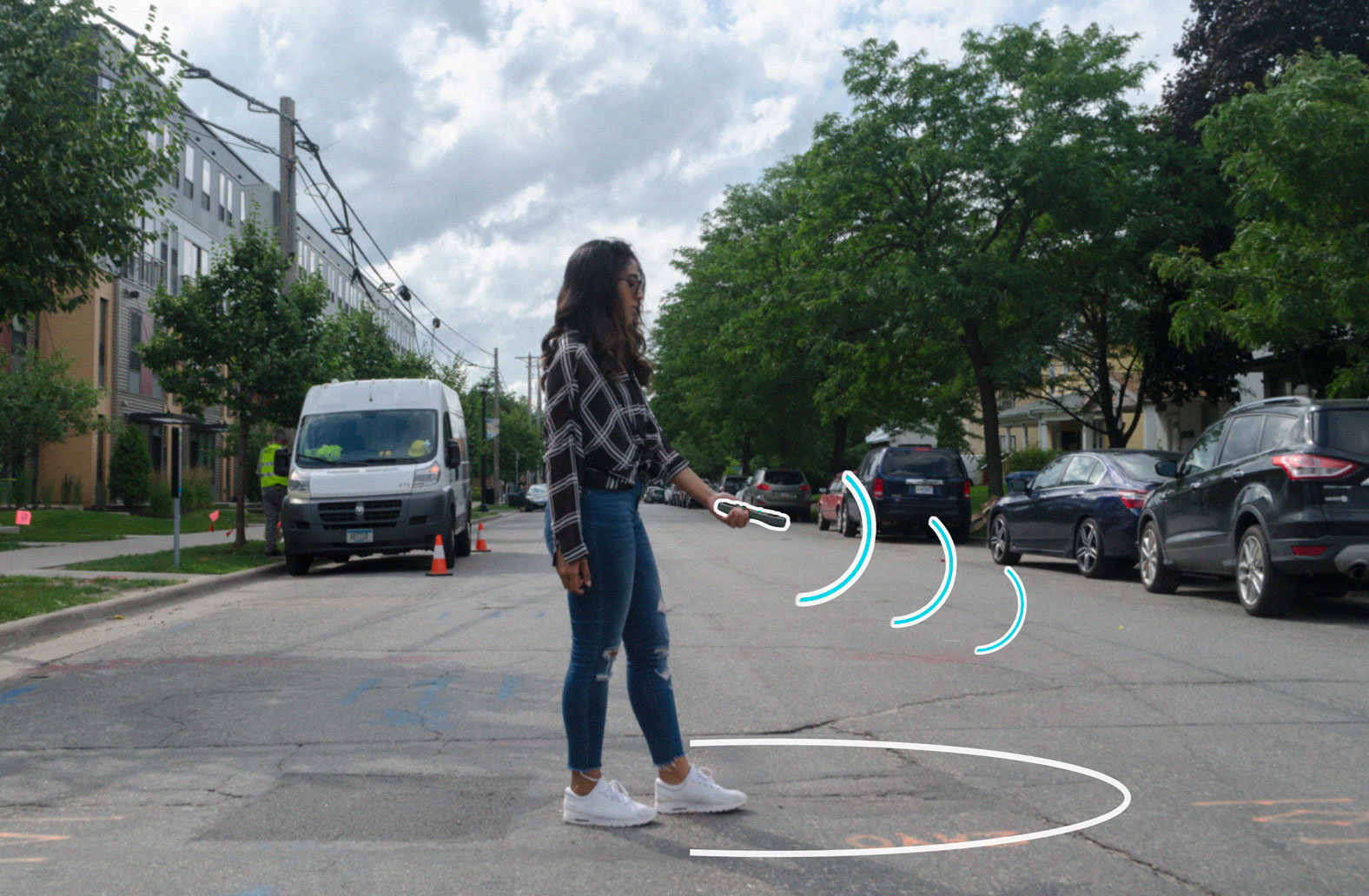 After completing this project, I submitted it the Xingshi Cup Industrial Design competition, to my surprise I got selected into the top 10 contestant and got the chance to travel to LA to present my concept to a jury. After presenting my concept, I got awarded with 3rd place, which allowed me to travel to Guangzhou, China to present my concept to fellow industrial designers, possible business partners, and manufacturers. This was an amazing opportunity that allowed me to meet designers with different perspectives and better understand the manufacturing process of a real product.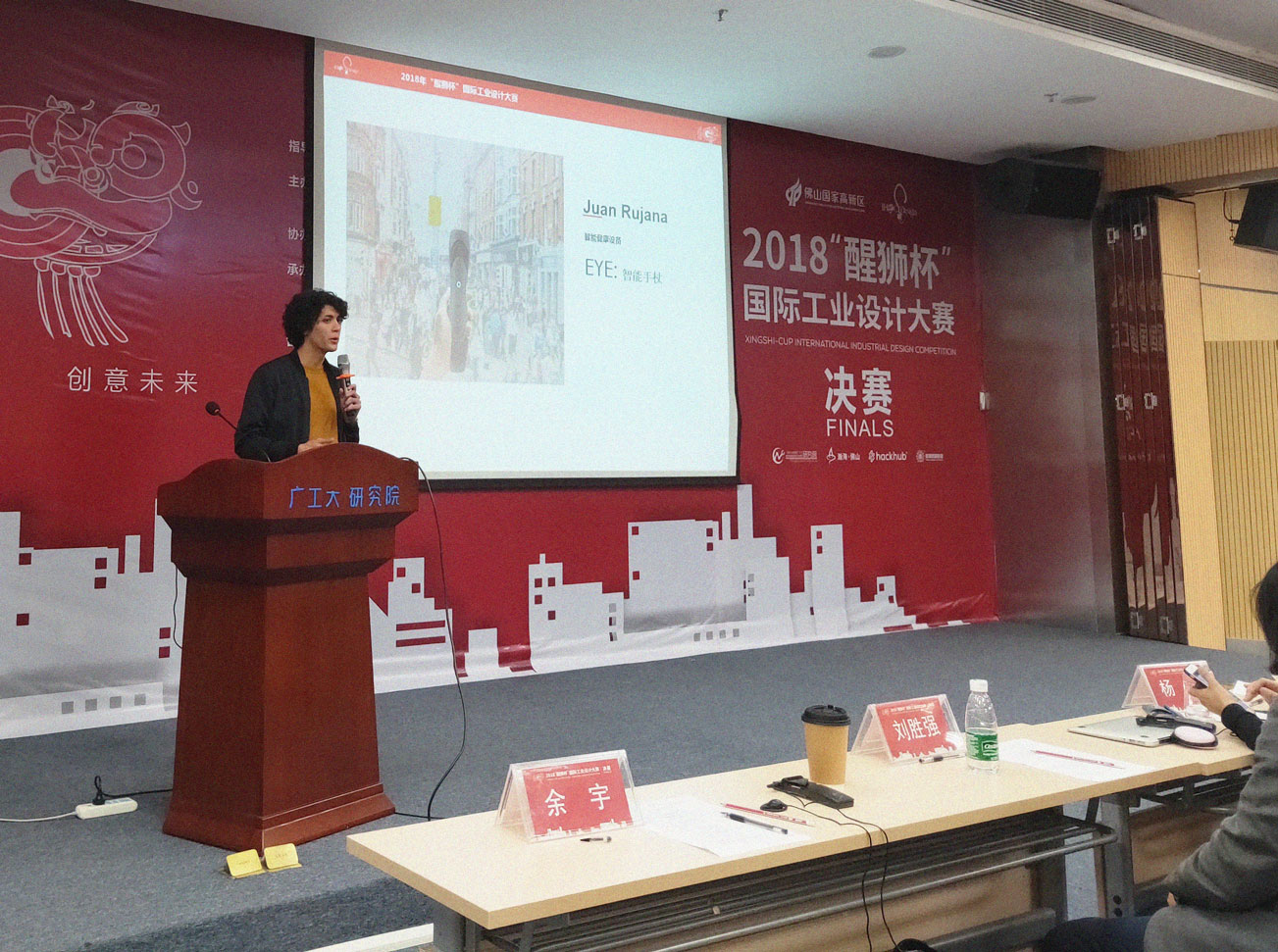 While working on this project I developed my sense of empathy and user understanding, which confirmed my passion for design. The idea of creating a product that has a significant impact on someone else's life fuels me. With Eye, I learned the importance of truly innovating and pushing boundaries, since it challenged me to constantly step out of my comfort zone whether by conducting user interviews, presenting to large groups of people, or traveling across the pacific during finals week.
design patent pending.