a virtual closet experience
figma, adobe illustrator, adobe photoshop
FLOAT/THERE started to help travelers look their best while they explore, by delivering curated outfits directly to your destination. When the pandemic started, traveling became less common. We had to figure out a different way of appealing current customers and attracting new ones by still offering a personalized and engaging online shopping experience. We did intensive user research, concept development, user testing, and prototyping.
This was in collaboration with Rafa Simancas.
How might we create a personalized online shopping experience that appeals to new/current customers, while being interactive and engaging?
An adaptive extension to the FLOAT/THERE website that provides new and recurrent customers an engaging, visual, and interactive way of exploring different clothing styles.

Even though we all have experience online shopping, we reached out to friends and used mediums like Facebook to ask questions about their day-to-day lives, shopping habits, favorite brands, and challenges the face when online shopping.
most users admitted to using online shopping as a tool to keep up to date with new fashion trends.
when there are too many options, users tend to feel overwhelmed and have a rougher time making a decision.
users confessed to impulse buying certain pieces without having an outfit in mind, making it harder to use the piece multiple times.
everyone claimed to feel more comfortable online shopping on a bigger screen compared to mobile.
In the early stages, we did a few wireframes exploring different ways of offering new clothes and combinations to users.
After dozens of iterations and refinements to different parts of the experience, shown below is the ideal shipped design.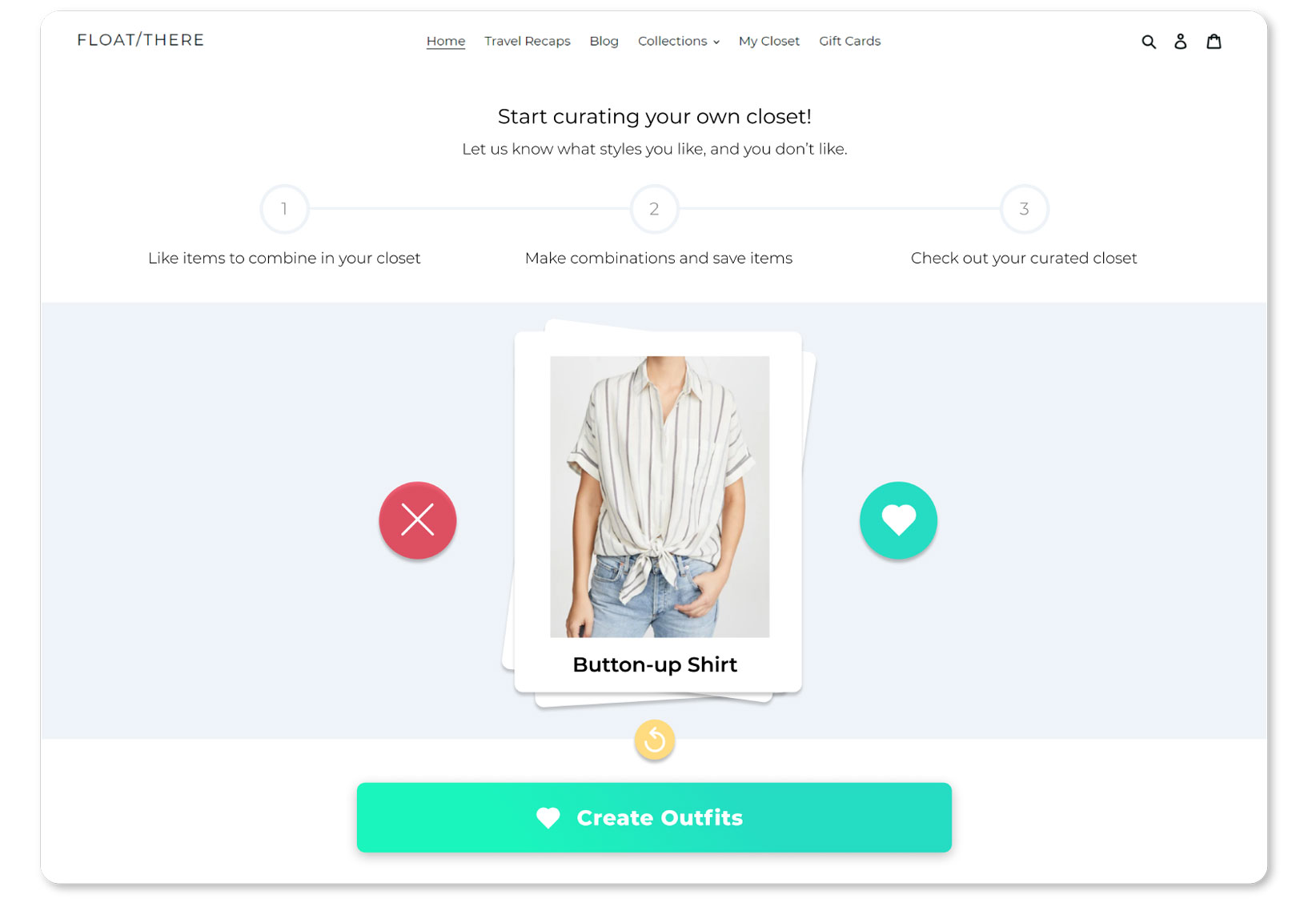 start building your own style, tell us what you like and what you don't like. We will show you ~30 clothing items per week based on your taste.
after curating your closet, you can create custom outfits using the clothing items you previously liked. Just click/drag a top or bottom piece to start.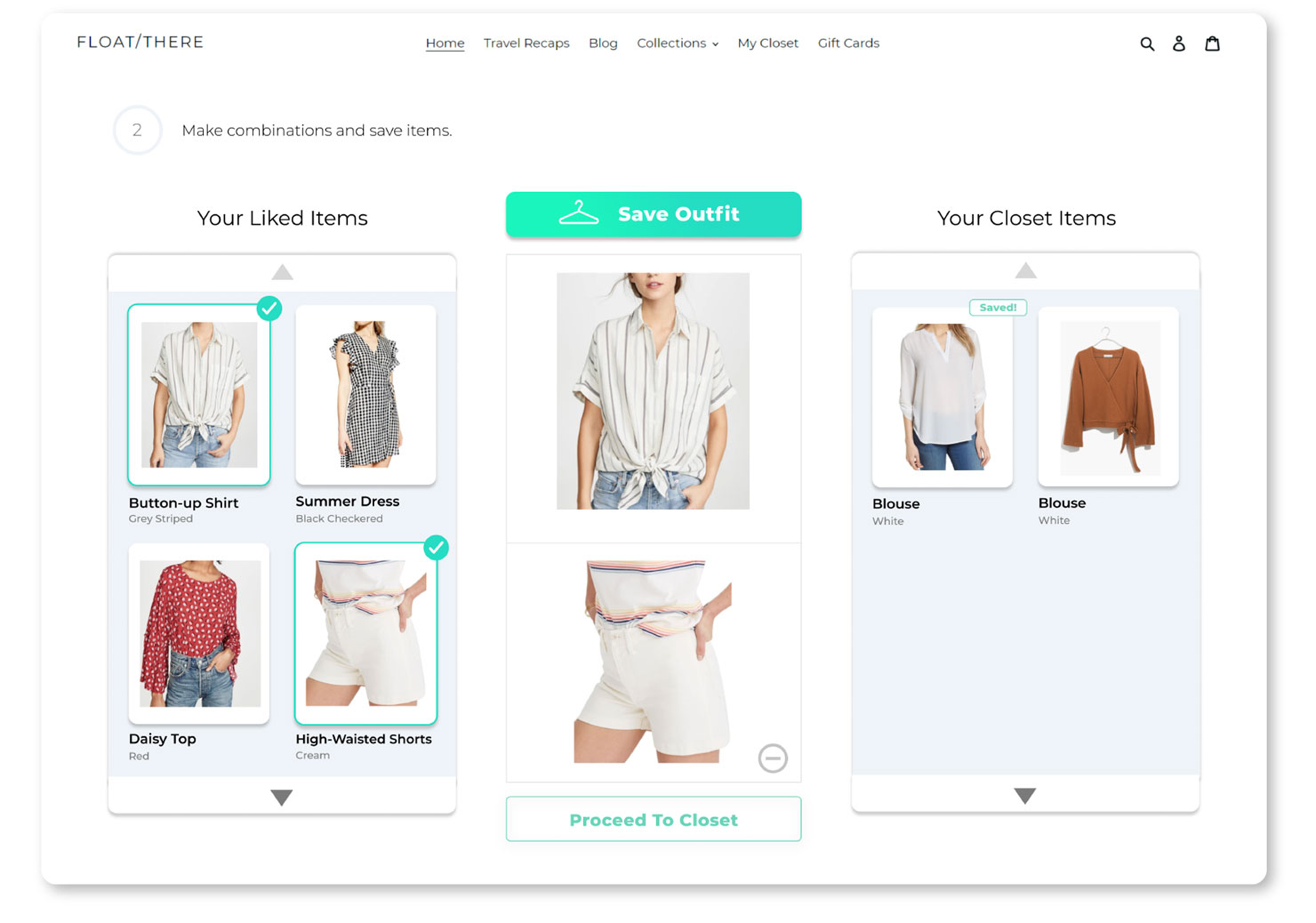 save attires to your closet
once you have created your desired outfit, save it to your closet. We save both pieces and the complete outfit. You can name outfits and organize them in lists.
While I enjoyed working through all of the steps of the design process, I specifically liked the user testing and visual design aspect of this project. During the user testing stage, I found the feedback to be extremely energizing since it allowed me to make iterations and positive changes on a real product. For the visual design aspect, it was challenging to combine an online shopping experience with a dating-app style, while maintaining the FLOAT/THERE brand. We achieved this at its core, but going forward the gap between being a web accessed site rather than a mobile app would make a huge difference in the intended habit-creation. This project really made me appreciate collaboration since I had to work together with engineers and product managers to ship the final product.