create your own space, everywhere
product design, user research
septemeber 2019 – december 2019
adobe illustrator, adobe photoshop, solidworks, keyshot
Traveling, in general, is becoming more common. However, we still have to do the same things when going through an airport: get there in time, check-in, go through security, wait to board the plane, etc.. Now, for kids on the autism spectrum (and their parents), going through an airport can become an excruciating experience. With the number of passengers consistently increasing, airports expanding, and the number of autism spectrum disorder (ASD) diagnoses growing, traveling with ASD kids can turn into a critical problem. I explored this issue for my senior capstone project.
For many families with kids on the autism spectrum, traveling can easily become an extremely stressful situation, since there is a lot of common sensory stressors, such as large groups of people, loud noises, and waiting for extended periods of time.
According to professionals, the number of airplane passengers and an autism spectrum disorder prevalence is expected to keep rising in the next 10 years.
How might we improve the air traveling experience for kids on the autism spectrum?
An adaptive backpack that creates a safe space for kids when needed to get away from all the stressors found in airports.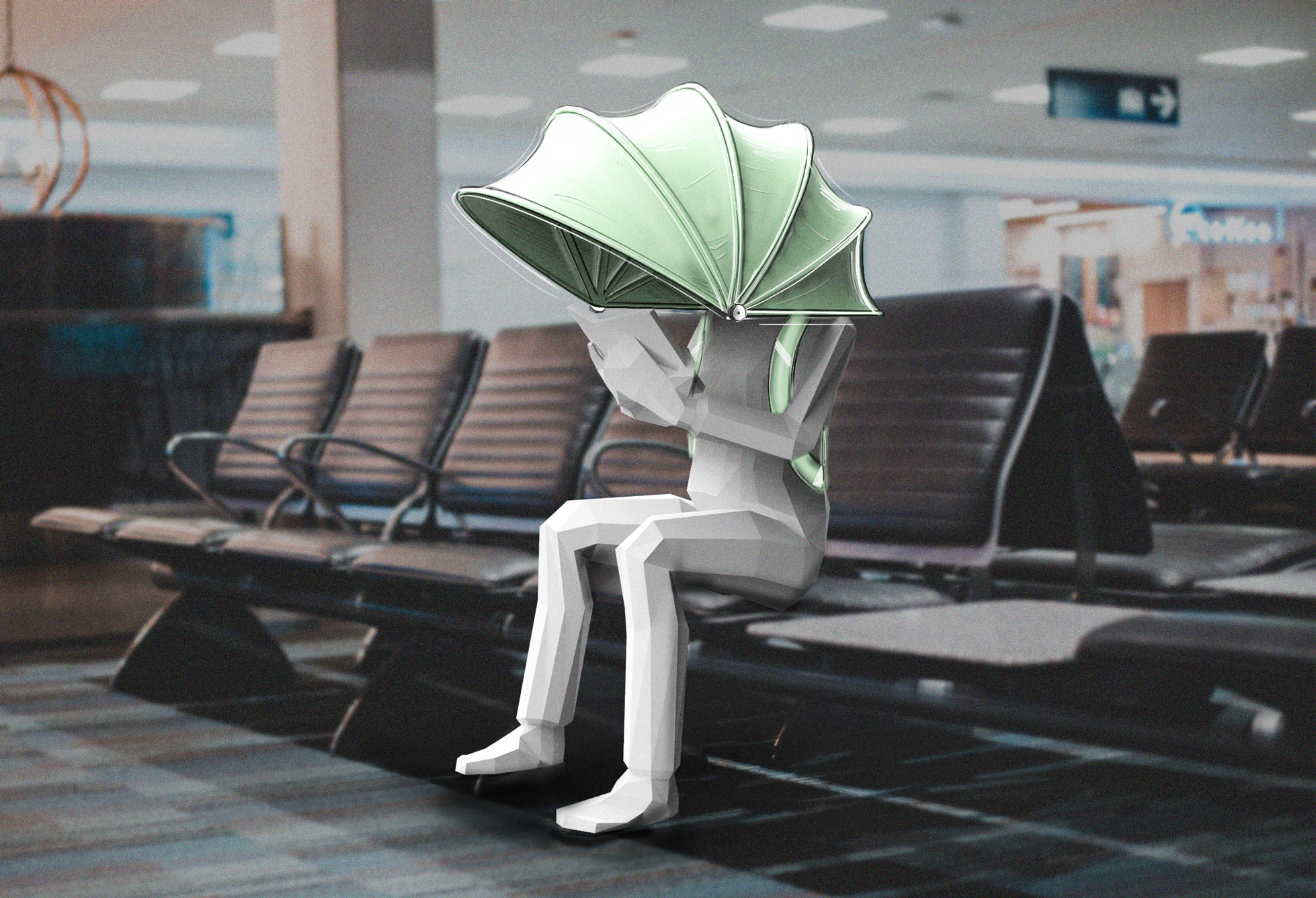 To gather as much information as possible, I tried contacting families, parent-bloggers, autism organizations, and even the local airport. Fortunately, our local airport offers free monthly practice runs for kids and their families to help ease anxiety when traveling, through their Navigating MSP program. I had the chance to attend one of these sessions and got to talk to airport attendants, families, and even pilots.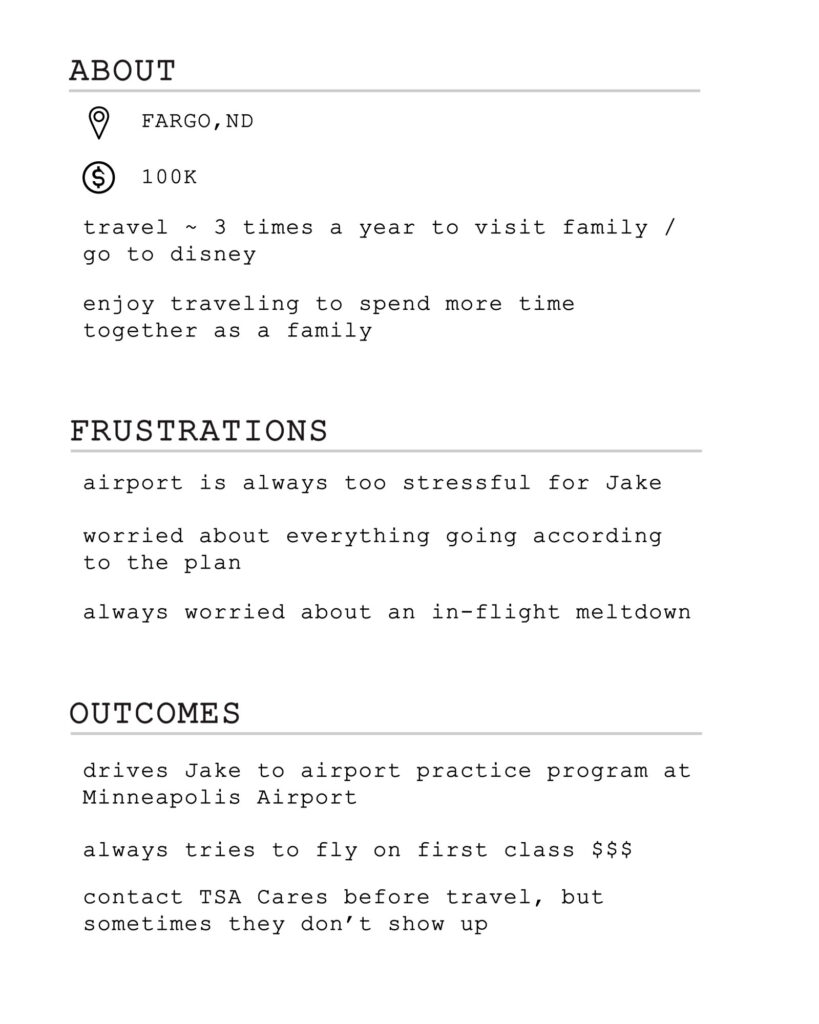 waiting is the most difficult part
Most of the families I interviewed agreed that waiting for boarding, takeoff, and arrival was a major pain point. They mentioned it was challenging because they had to keep their kid calm and entertained in a stressful environment.
current solutions are not there yet
Several airports around the US have recently started support programs for ASD kids such as practice runs, TSA Cares, or sensory rooms. However, after talking to users about their experience, they seemed frustrated. Often times, resources were more stressful than helpful.
I decided to map out the steps of a traveling family in order to better understand where are the major pain points for both the kids and the parents.
After summarizing insights and figuring out major pain points, I started sketching different ideas that could work for all family members.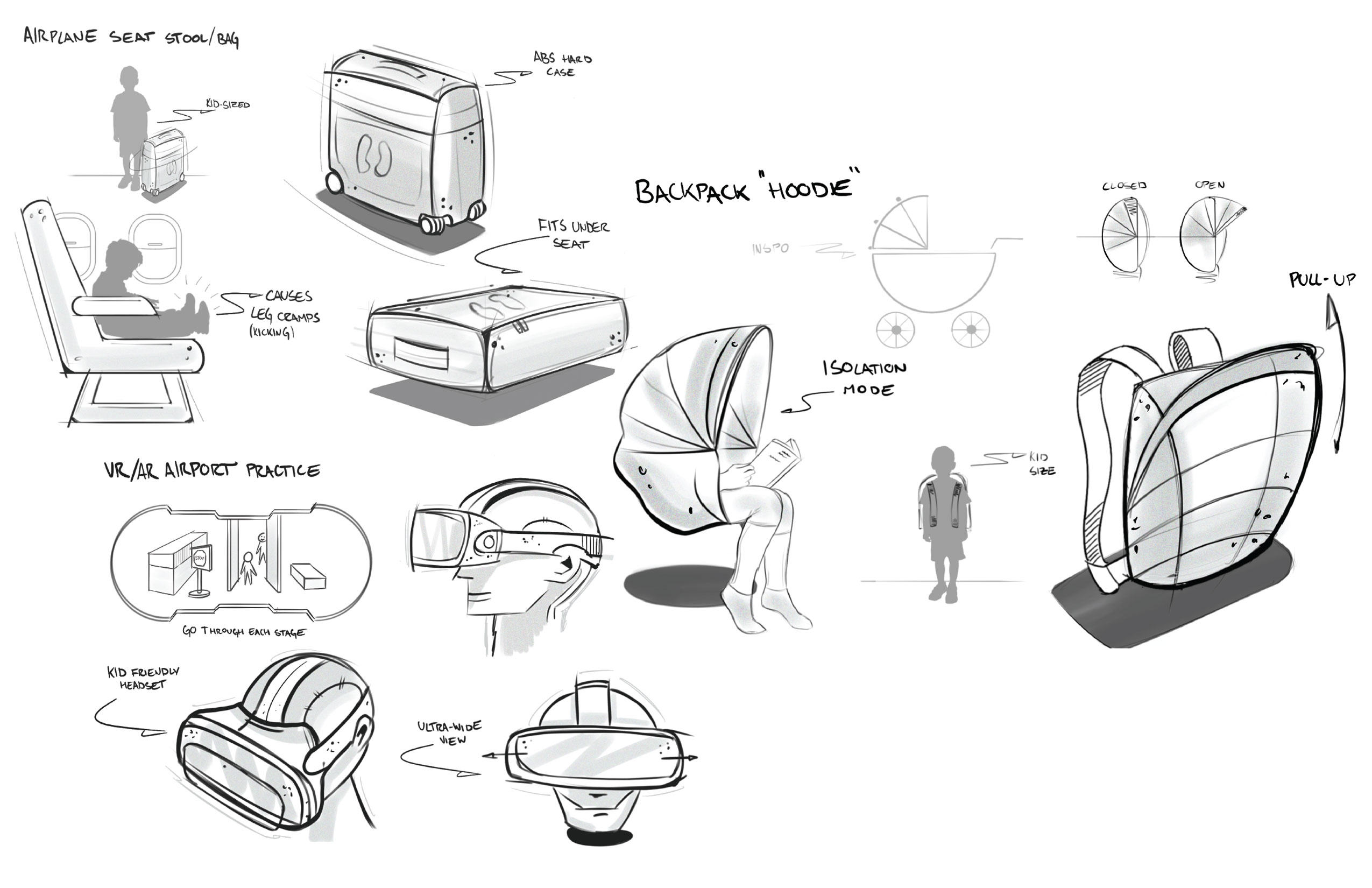 A backpack "hoodie" that allows the user to create their own safe space, separating them from any outside stressors.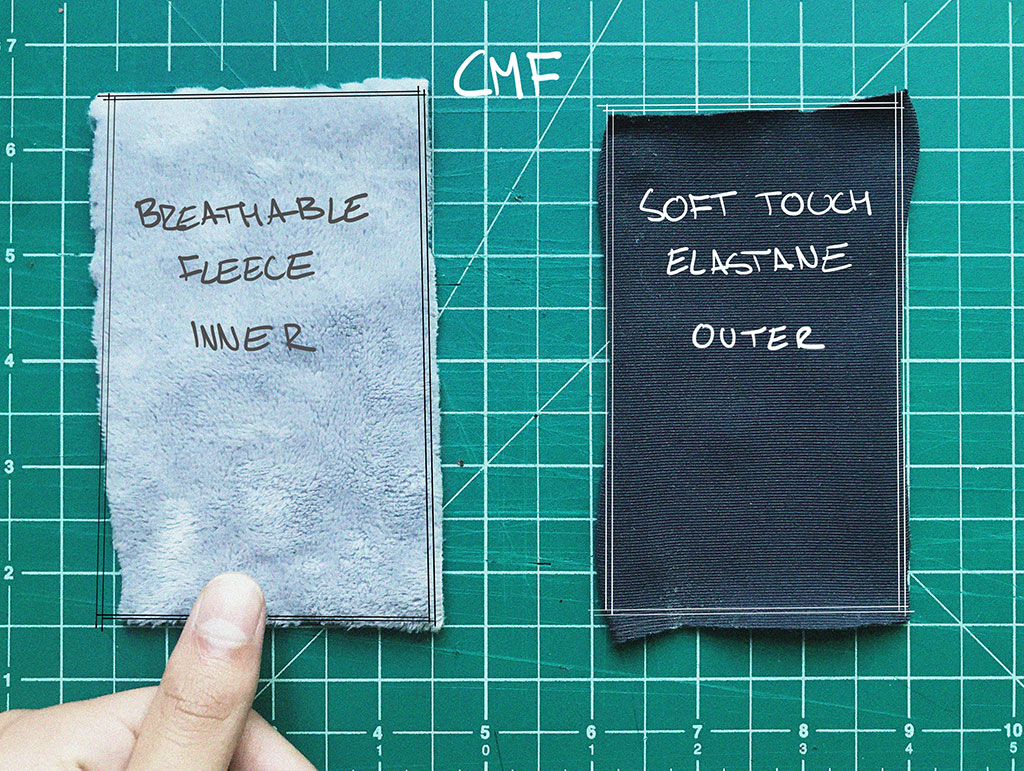 Material choice is critical, especially when designing for kids with sensory needs. An inner breathable fleece will create comfort while a soft-touch elastane keeps things water-resistant and easy to wash.
I had the chance to test my prototype with a 5-year-old and observe the way they would interact with the product. At first, I thought they might be a little timid, but they seemed very comfortable and relaxed while using it.
key findings from testing
Even though the participants were positive towards the prototype, it became clear to me that both the material choice, size, and feel are essential. Some parents were concerned with the weight of the backpack might be an issue during prolonged use. Testing also allowed me to think about adding playful features since it is still a children's product.
As this was my senior capstone project, I had the freedom to solve a design problem of my choice. Even though I started out trying to improve the airport experience for everyone and it ended up solving a more specific problem. This project challenged me to step out of my comfort zone in terms of user research, testing, and prototyping. It was exciting to pursue an in-depth design research project that allowed me to come up with a unique solution that actually has an impact on the lives of many families.
I'm planning on carrying out further user testing, material research, and prototyping in order to make this project a real product. 
design patent pending.